The process in which cannabis is harvested is delicate and intricate. With each concentrate offering different uses, this means that the strain is curated to its likening. Understanding the difference of what is being harvested is essential. I'll be going over the differences between live resin and distillate; both are well-known concentrates that look similar, thus can be easily confused.
Distillate
Being the base of many products like edibles and wax/oil cartridges, distillate is very adaptable. Once all the elements except for the cannabinoid are removed, you have distillate. When deconstructed to its purest form, it can be very potent.
In its CBD form, the effect is more relaxing and calming like you would with any CBD-based product. In contrast, the THC form will be more intoxicating since it's pure THC. To fully understand how distillate is made, our friends at Weedmaps go through the process of how distillate is made. Upon examining distillate, it is clear that it has an oil-based texture.
Since distillate is cannabis oil, it is the base of many products. The only way to consider that distillate is cannabis oil is to be stripped down to its purest form, removing the plant's terpenes, flavors, and aromas. After the product has gone through the necessary steps, the next step is to use distillate.
The correct way to use it is either in a dab rig or a portable vaporizer. Vape pens also fall under this category as well, since most cartridges have pre-packaged oil/wax. However, edibles are the best alternative to consume distillate if the consumer prefers not to smoke.
Live Resin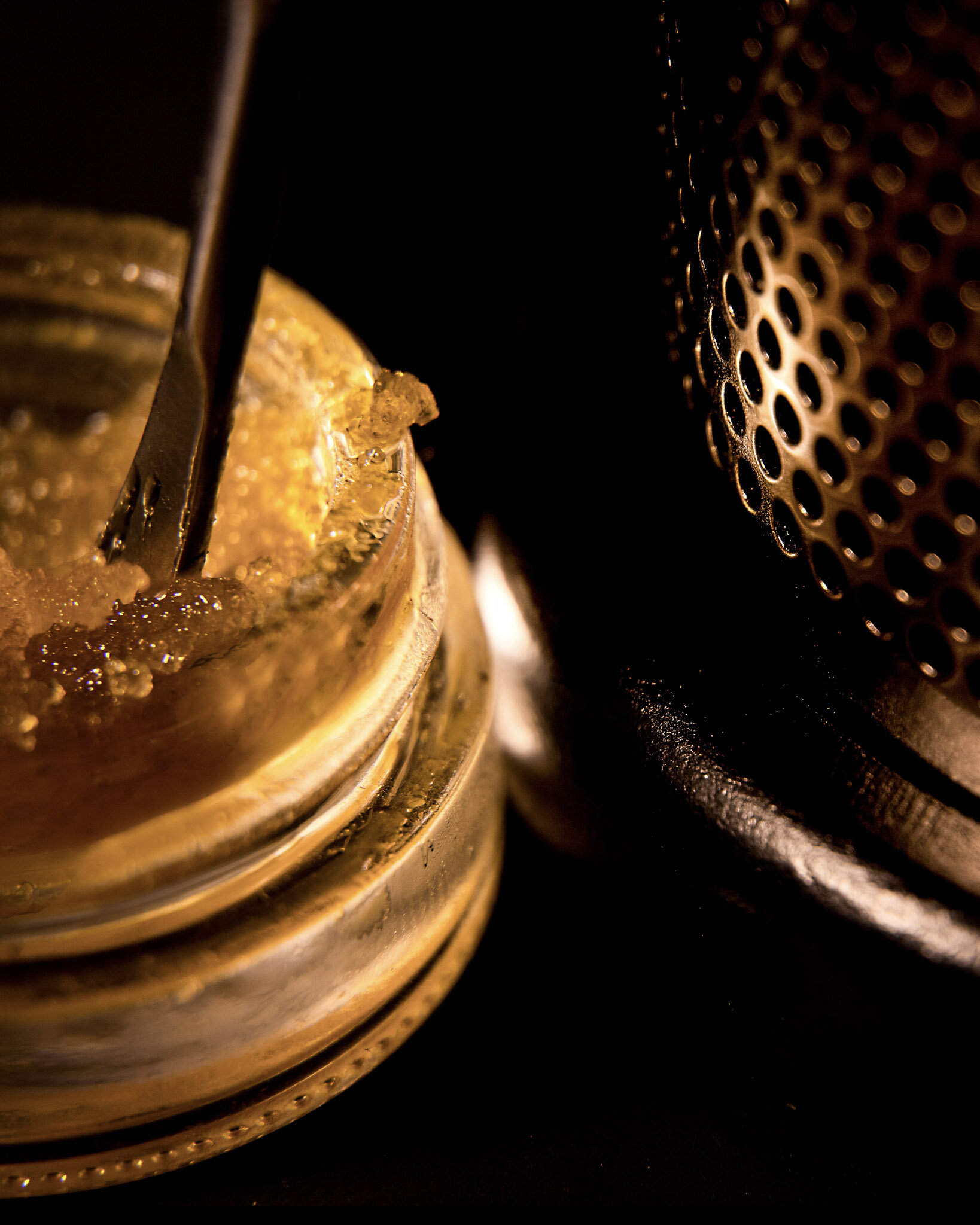 After being discovered in 2011 and fully developed in 2013, live resin is still new to the cannabis industry. While looking like distillate in color, resin is a separate entity on its own. As mentioned before, distillate is stripped of all its properties to be used in its purest form. While distillate is similar, resin is harvested through a freezing method that lasts before and during the process. The freezing method allows the plants to preserve their properties to their final product. While some curative cannabis processes may force the plant to lose its aroma and flavor, which can affect the terpenes, this is not the case for live resin. With live resin fully containing all of its terpenes, it's more sought after because of how much the consumer values the flavor, aroma, and effect. Live resin also takes on many forms, from saps, sugars, jellies, butter, and solid shatters; the selection is diverse.
The terpene levels are the sole contributor to the thickness in each form. If there is any doubt that potency levels aren't where consumers like them to be, a change in the plant should be considered first. Resin is as strong as the plant it is harvested from; further manipulation of resin is how to manage varying potencies.
It should be taken into consideration that when trying any distillate or live resin, the consumer should be careful and only try from trusted manufacturers. As the cannabis industry continues to grow, each product will evolve and offer new or different experiences for potential and long-time customers.